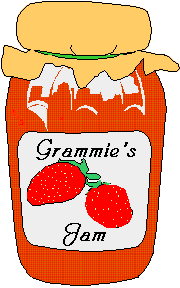 For the best in fine jams. . . . .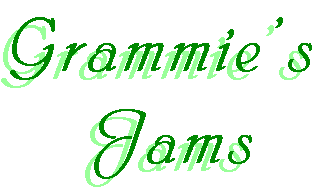 Jams made with care and the best all natural ingredients.
---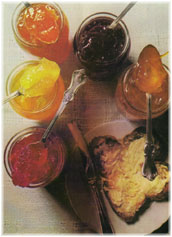 Our jams make wonderful gifts for any occasion--Christmas, New Year's Day, birthdays, Valentine's Day -- any time that a "tasteful" gift is in order. To place an order, look over the jam choices on the next page and then use the Options on page 3. If you would prefer to make your order by phone, use our toll free number -- 1-800-522-5469 or send a check and mail directly to:
---
Grammie's Jams
PO Box 130
Washington Island, WI 54246
Our e-mail address is grammie@holidayinn.net
Click on jam jar icon for more information on the variety of jams we offer.